Creep lambs and feed ewes together with one, cost-effective product. Purina
®
Lamb & Ewe 15 DX30 changes the way you feed to help save time while providing your lambs and ewes the nutrition they need. The high-fat content provides a highly palatable ration that helps get lambs off to a great start and keeps ewes in optimal body condition before and after lambing. Contains Deccox
®
to help control coccidiosis and ammonium chloride to help reduce the incidence of urinary calculi.
Regular price
Sale price
$23.49 USD
Unit price
per
Sale
Out of Stock
View full details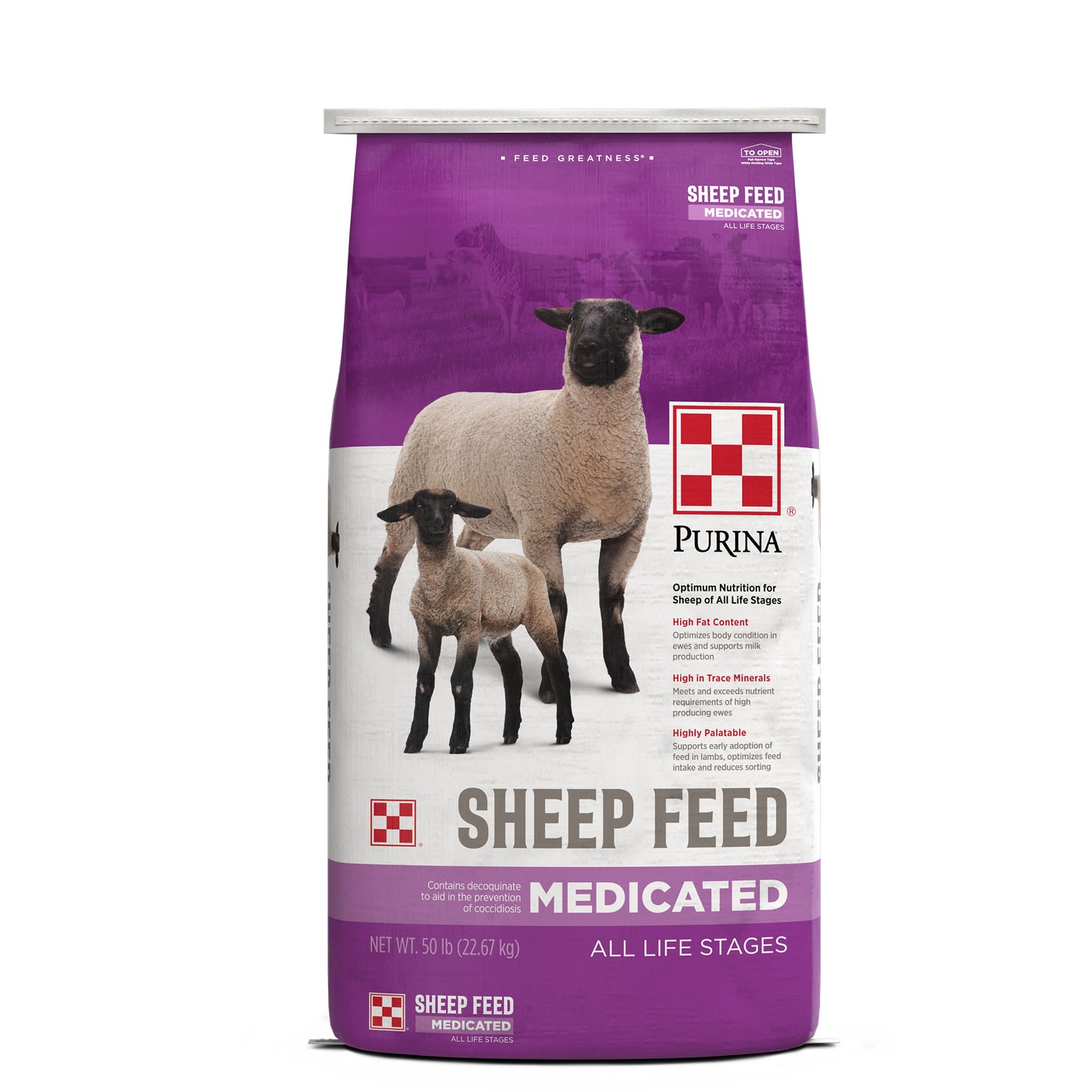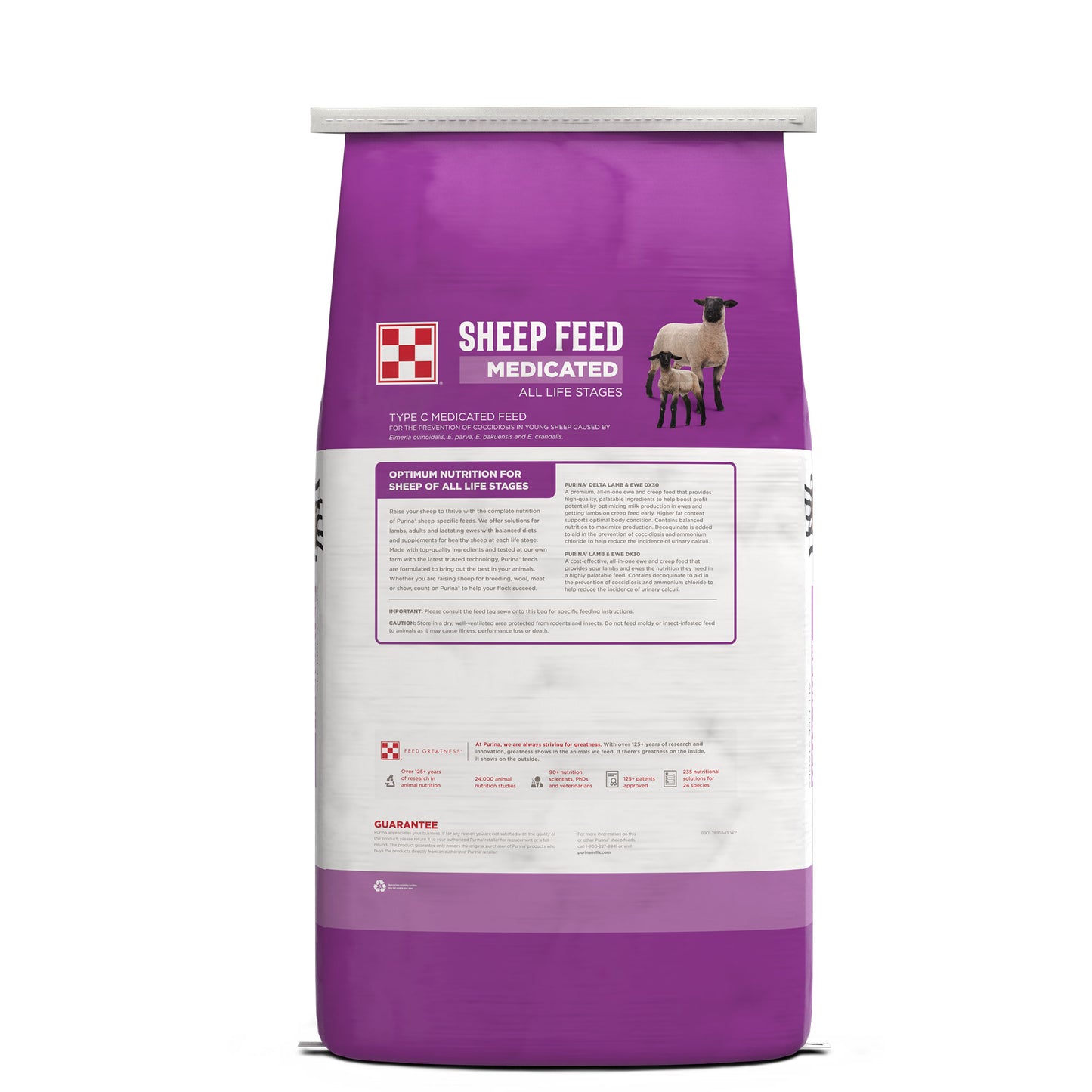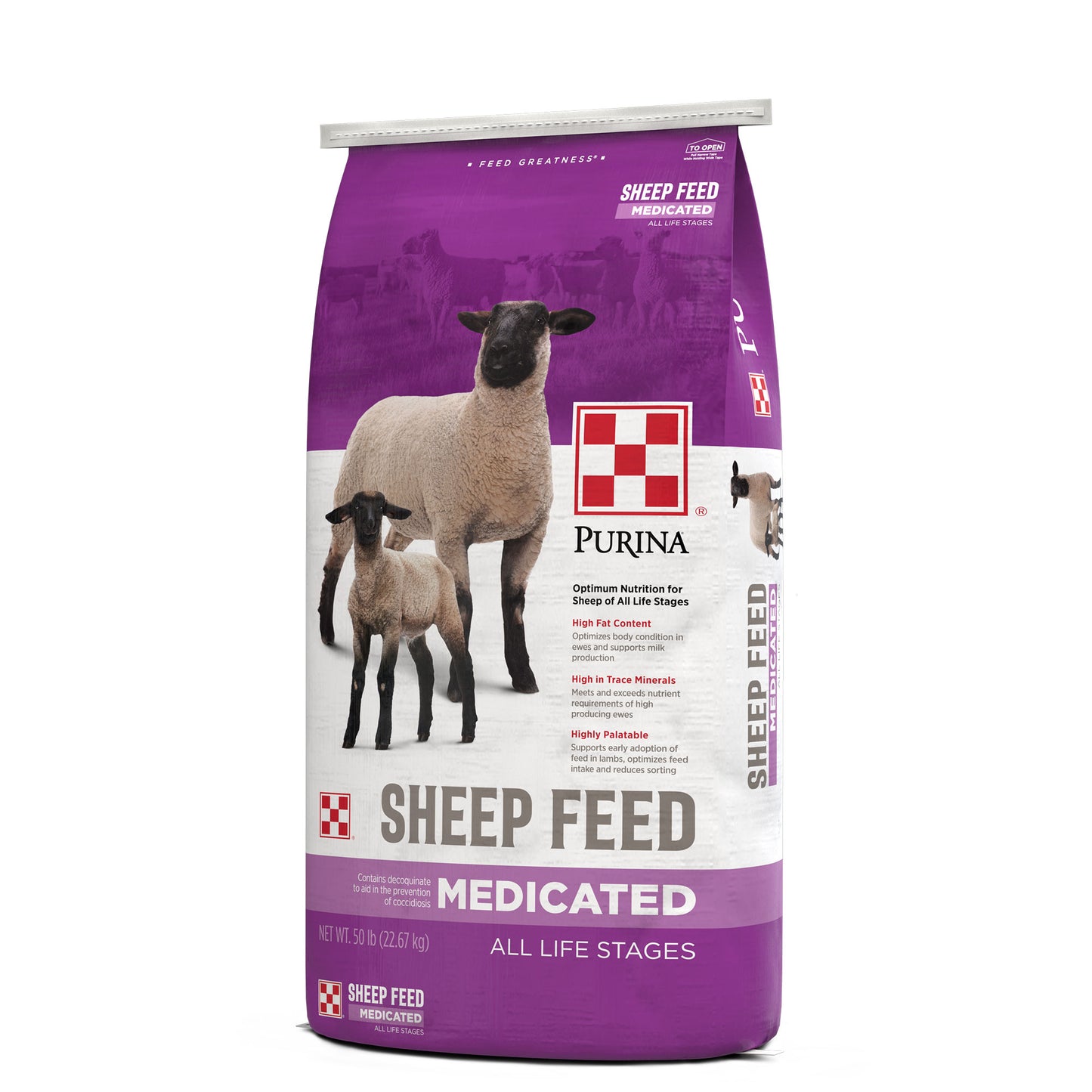 Nutrient Name
Min Max Indicator
Nutrient Amount
Nutrient Notes
Active Drug Ingredient:

Decoquinate

NONE
0.0033%
(15 mg/lb)
Crude Protein
Min
15%
THIS INCLUDES NOT MORE THAN 1.00% EQUIVALENT CRUDE PROTEIN FROM NON-PROTEIN NITROGEN
Crude Fat
Min
4%
Crude Fat
Max
15%
Calcium
Min
1%
Calcium
Max
1.50%
Phosphorus
Min
0.50%
Salt
Min
0.50%
Salt
Max
1%
Selenium
Min

0.3 PPM

Vitamin A
Min

5000 IU/LB
Feed at a rate of 0.756 lbs. to sheep/lambs weighing 50 lbs to provide 22.7 mg decoquinate per 100 lb. of bodyweight (0.5 mg/ kg) per day. Feed at least 28 days during period of exposure to coccidiosis or when it is likely to be a hazard.
Caution:
Do not use in feeds containing bentonite. Store in a dry, well ventilated area protected from rodents and insects. Do not feed moldy or insect-infested feed to animals as it may cause illness, performance loss or death.
USE ONLY AS DIRECTED.
Warning:
Do not feed to sheep or goats producing milk for food.
For the widest selection of Purina products – along with personal service and know-how – check with your local retailer.