The Impact of Proven Nutrition in Goats: Take a Look
See why our science-based goat feeds and supplements are the right solutions for raising healthy goats.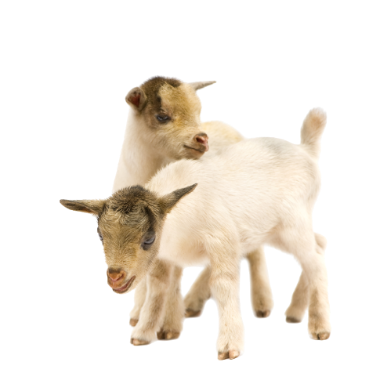 A Gift from Nature
Support Proper Development and a Healthy Immune System with Purina Goat Products
Goat Products (3 products found)
What Customers Say About our products
Barb4
Product Purina® Goat Mineral
Awesome product. My pregnant black doe was turning orange. I was giving her minerals from the feed store but her coat was coarse and dull. I read grest reviews on the purina goat minerals and thought I'd give it a try. I'm so glad I did! In about a month, my goats coat is now shiny, black and soft. Amazing product!
Blueridge Farm
Product Purina® Goat Block
Easy to administer. This is a great way to make sure your goats are getting all the minerals and vitamins they need. Just drop it in a clean pan and they will take to it as they need it. Because of the hard block form, there is very little waste or spillage.