A calf's immune system is naïve at birth; she requires high-quality colostrum within the first few hours of life to achieve successful passive transfer of immunity through absorption of IgG across the intestinal wall and into circulation. LAND O LAKES® Bovine IgG Colostrum Replacer is specially formulated to replace or supplement maternal colostrum as an aid in the treatment of failure of passive transfer. LAND O LAKES®
Bovine IgG
Colostrum Replacer provides a newborn calf with important antibodies, including immunoglobulin G (IgG), to help develop her immune system.
Regular price
Sale price
$40.49 USD
Unit price
per
Sale
Out of Stock
View full details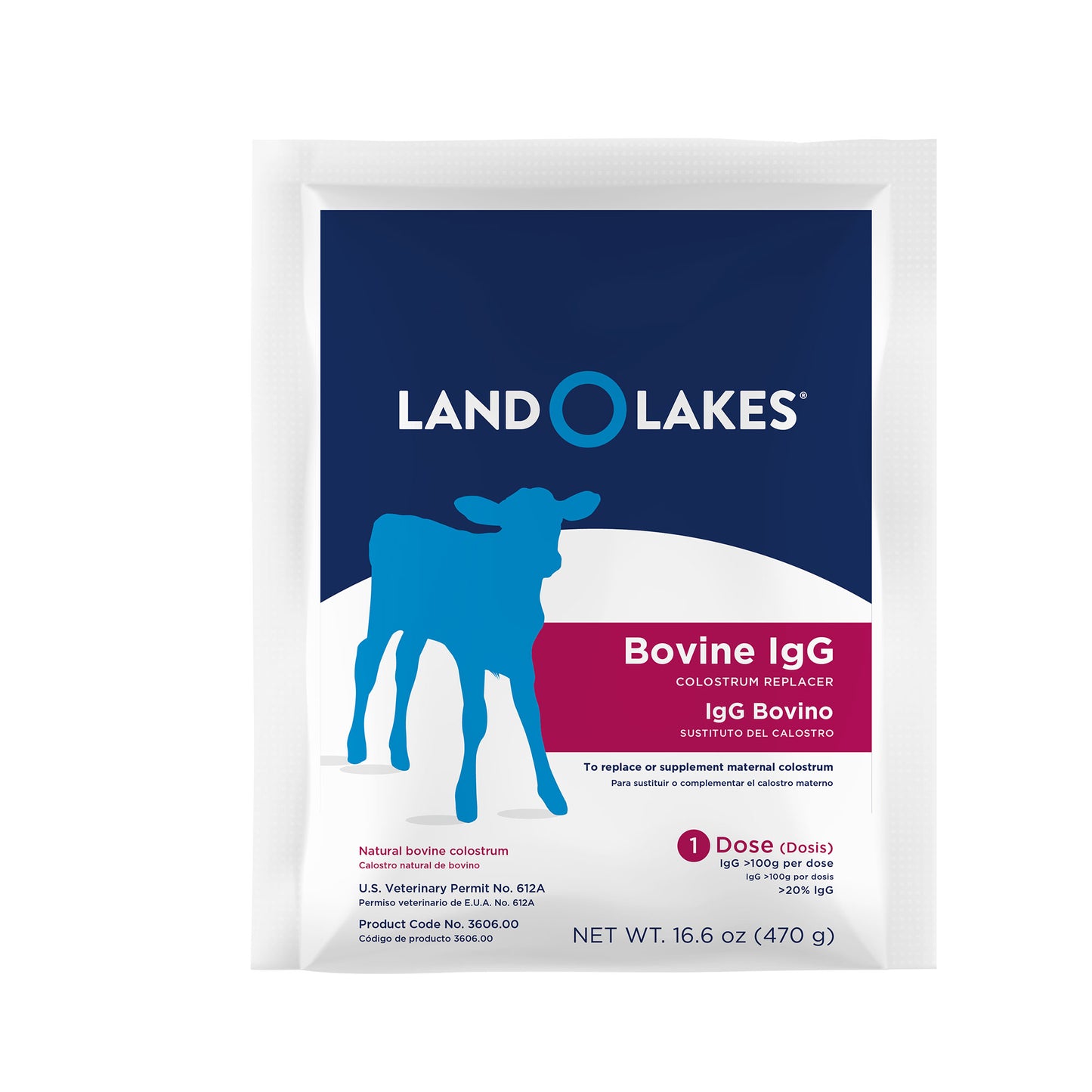 Mix the powder with water (110–120°F or 43–49°C) and feed within 2 hours of birth. Calves should receive a second feeding of colostrum within8 hours. Do not mix with other products, except as specified on this label. Use chart on the back of the packaging to determine the correct dose.
For the widest selection of Purina products – along with personal service and know-how – check with your local retailer.