Making sure lambs and kid goats build a strong immune system has never been simpler. Set your newborn goat and newborn lamb up for a productive life with LAND O LAKES®
Bovine IgG
Colostrum Replacement for Kid Goats and Lambs. LAND O LAKES®
Bovine IgG
Colostrum Replacement for Kid Goats and Lambs contains over 20% Immunoglobulin G (IgG) to help provide essential antibodies and build kid goat and lamb immune systems. LAND O LAKES®
Bovine IgG
Colostrum Replacement for Kid Goats and Lambs is licensed and tested by the USDA. Each batch is tested to ensure product meets passive transfer requirements.
Regular price
Sale price
$25.49 USD
Unit price
per
Sale
Out of Stock
View full details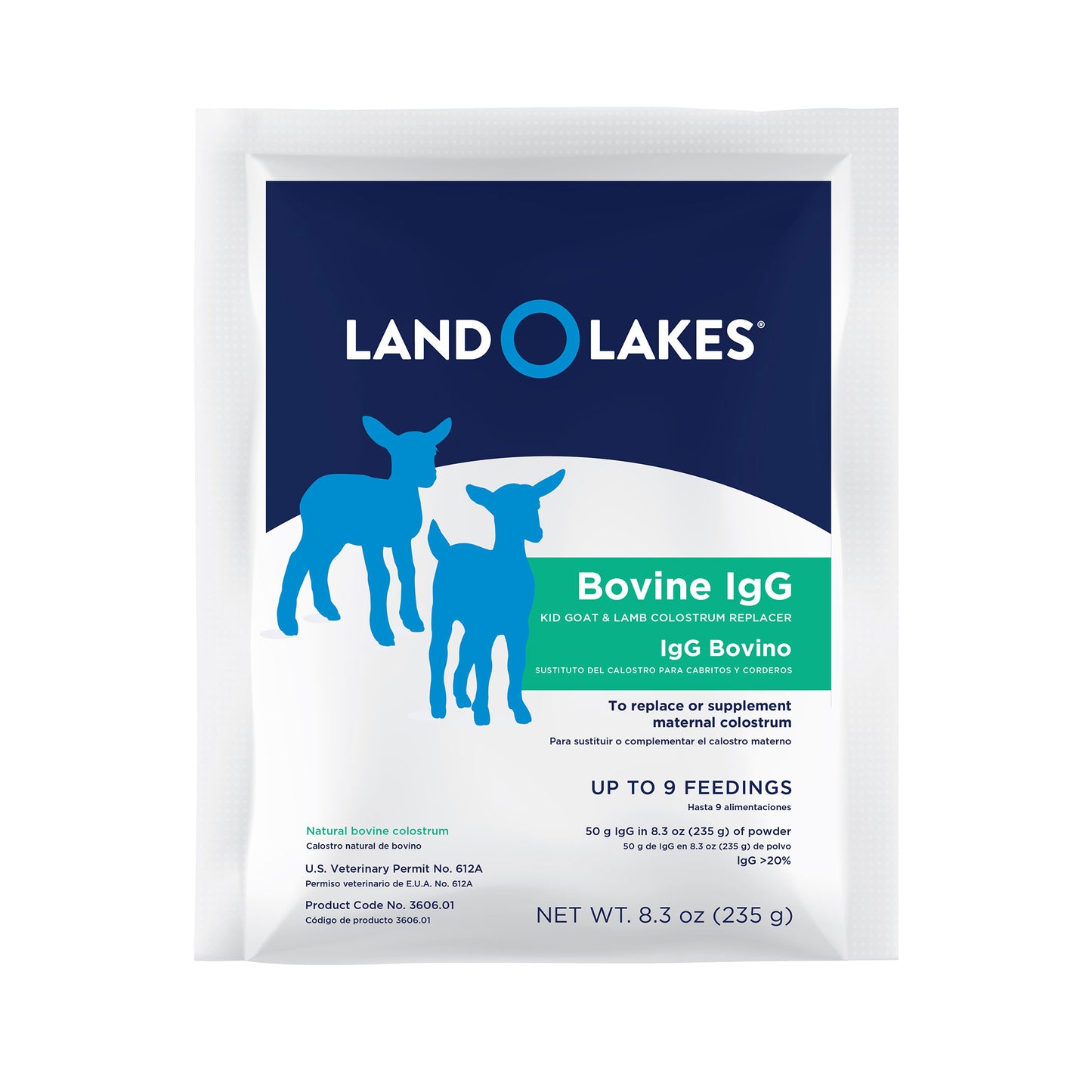 Each feeding is based on body weight. Feed the appropriate amount described in the table on the packaging 3 times in the first 18 hours of life.
For the widest selection of Purina products – along with personal service and know-how – check with your local retailer.